I am so glad that the holidays are over. I am completely exhausted. But, there is no time for procrastination! A woman must go forth and plan for the next holiday!
This is a cute little heart shaped gift box. It can be filled with an assortment of small candies or even a set of heart shaped gift cards. Again, my cardstock, stamp, and accessory stash is extremely low so I wasn't able to pull off anything extremely fancy but I'm sure you'll get the idea.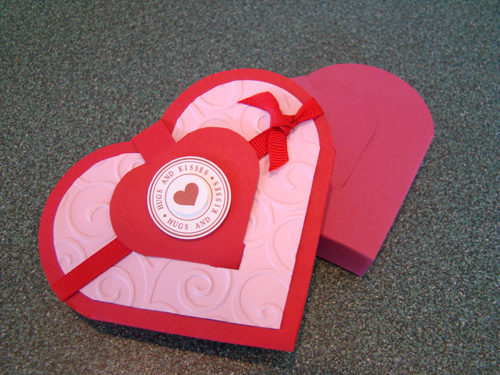 This template is available for purchase in my Paper Templates Webstore.